How much is your company worth?
Find out how much your company is worth with our PRO Review
"Corbett Keeling's PRO Review enabled us strategically to improve the value of our company, it was critical for the next stage of our development. We were impressed by the quality of advice – definitely value for money." - Corbett Keeling Client
Understanding the financial value of your business is an important part of your decision-making process, often informing when and how you should move forward. At Corbett Keeling we help you to establish not only the current but also the potential value of your business with our unique valuation workshop, the Positioning and Readiness Optimisation Review, otherwise known as the PRO Review. The advice we go on to offer having been informed by this one-day workshop can, and often does, result in a significant uplift in sale value.
The PRO Review looks at the market positioning and readiness of your business along with actions that can be taken to optimise value.
P

P

ositioningThe workshop enables us to pinpoint the key attributes of your business which will be of interest to potential buyers, giving you the option to develop this positioning further and ensuring that these key selling messages are clearly presented in all sale discussions and materials. The analyses gives you insight into how your company compares to others in your sector and an indication of how this would affect its value.
R

R

eadinessThe second part of the PRO Review is a readiness assessment, suggesting ways to ensure the business is prepared for the sort of examination it will be subjected to by buyers.
O

O

ptimisationThe PRO Review will identify aspects of your business that could be adjusted and re-positioned to increase value and will outline suggested actions to achieve this uplift in valuation.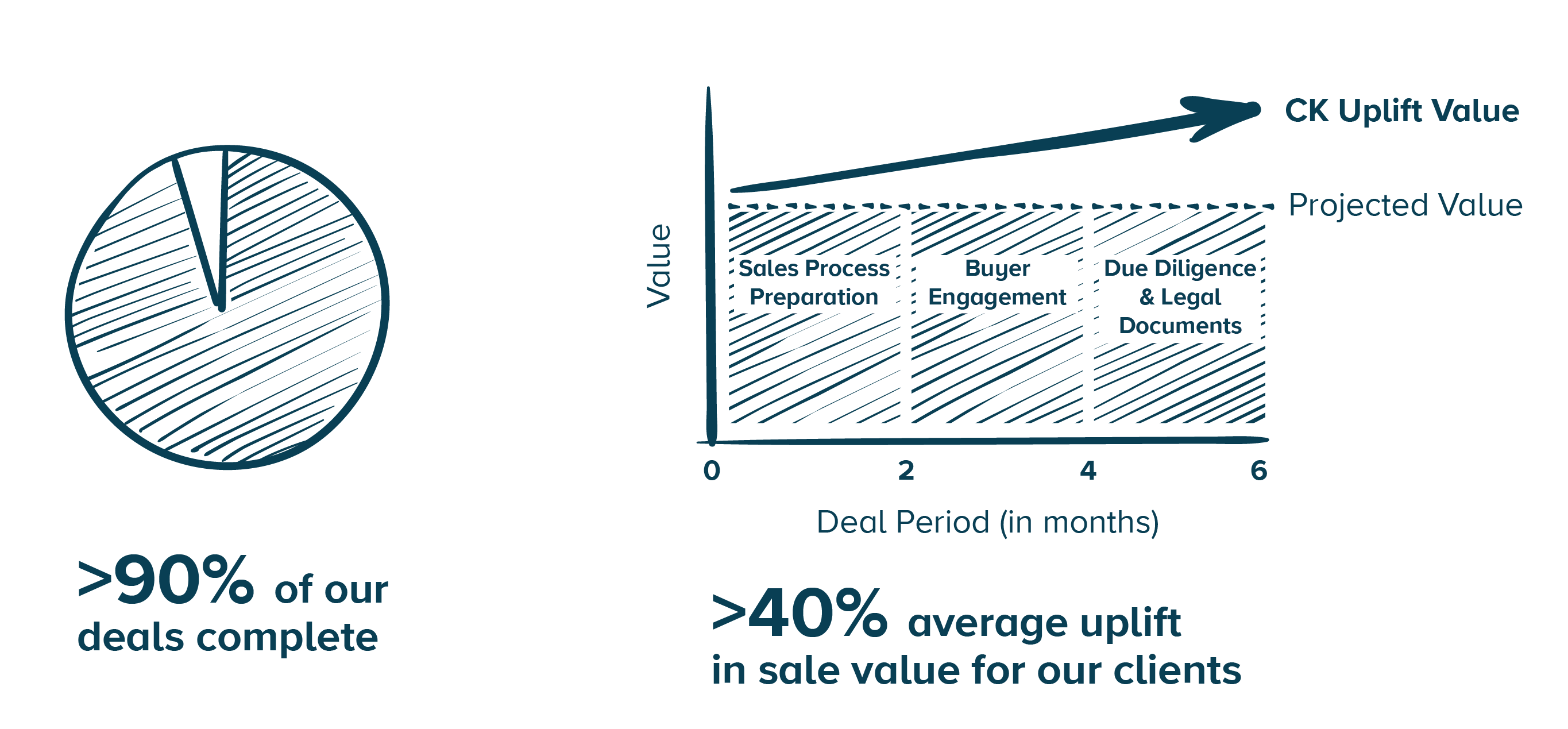 How does the PRO Review work?
The PRO Review is an intensive one-day workshop, during which, the Corbett Keeling team will lead you through a series of questions to identify your company's strengths and weaknesses. These are grouped into four key areas that are of interest to buyers of businesses in your sector. The areas covered include:
Financial Performance

Including historic earnings, future growth and the quality of income.

Operational Quality

Covering management, business processes, and key employee and supplier relationships.

Market Place

Including market share, market growth, and your position in your market.

Negotiating strength

For example, the volume and breadth of likely buyers, your flexibility on transaction structures, and shareholder alignment.
What our valuation report will tell you
Having spent a day with you building our understanding of your company, we will then feed the data into our proprietary Relative Valuation Model. The results of this form a key part of our assessment and recommendations, which are presented in a written PRO Review report. The PRO Review shows how your business performs against the average in your sector and thus provides you with a clear indication of value. It includes information on:
Valuation of your company, both current and optimised
Strategies to optimise valuation and readiness for sale
Key strengths of the business from a buyer's perspective
Market mapping of the trade and financial buyer universe
Transaction structures tailored to your situation
Next steps including the suggested optimal timing for a sale
Click here to download a more detailed description of the PRO Review. Please contact us if you would like further information.
"Excellent session – which achieved all of our hard and soft objectives." - Corbett Keeling Client
Contact Us
What our clients say about us